Here are my PDF ebooks all about Owner Building a Kithome. This ebook collection is designed to support the owner builder to successfully complete their building project, from start to finish.
You can receive a PDF ebook download instantly on purchase.

Owner building steel building kits, without the risk and staying on budget.

A fantastic full experience description of completing a steel framed kit home, from beginning to end. Excellent graphics, diagrams, submissions and material lists to assist an owner builder to navigate the journey of the owner build.
I will prove to you that any owner builder can plan,  submit, build and finish a steel building kit project.

With over 200 graphics, over 50 submission documents, costings, drawings, lists, tables, plans, reports, diagrams and layouts. $12.95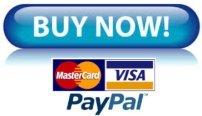 Within these pages you will find tips, strategies, logical steps, and due diligence to achieve a trouble free owner build. Construction mistakes are explained in plain language for the amateur builder to progress with piece of mind and a solid self built home. $8.95
This ebook comes with a second free pdf ebook (below)…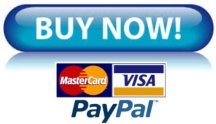 The PDF ebook below is available
free

with the purchase of 50 Kit Home Owner Builder Mistakes

This free pdf eBook clearly explains the 5 crucial steps to the preparation of building an owner built kit home. 

Presented as a series of steps that will underpin the erection of owner built kits. It provides a chronological approach to the ground work required and takes the guess work out of the sometimes complicated 'set up' sequence. 

Buying Our eBooks
We only advertise our eBooks on this website. However, you can only buy them on a third party platform (Clickbank). When you click to buy one of our eBooks on our site, you are taken to the third party platform to buy it. You may view their privacy policy by clicking the following link: Here

Ebook review
Have you read one of these ebooks? Please post a comment here.
Other reviews
Click below to see reviews from other visitors to this page…

Steel yourself ebook review 
I finished your book on owner building – it left me keen to get started!
I love checklists and this book is full of them – it's worth the cover price …
Ebook: Steel yourself review 
This is a great book! It covers everything you'll need to know even if you are a non-steel kit home builder. Michael has really comprehensively explained …
Steel Yourself 
I bought this book for my husband because we liked the idea of a steel kit home and I think he could do it himself! He found lots of insights and good …
Steel yourself ebook 
I thought this might have been a manual but it turned out to be a go to whoa description of this guys owner build. Worth it just to get the budget costing. …
50 OB mistakes 
There are some real gems in here. Great for owner builders to preempt getting it wrong. Outlines the right way to do it as well.
Steel yourself 
I liked the early chapters outlining the council development app. And the budgeting / costing section was a real eye opener. The steel frame setup was …
Steel yourself 
Before we read this ebook we weren't sure if we could build a kit home ourselves, we didn't even know where to start. Reading through Michael's story gave …
Steel yourself 
This book is an easy read and has clearly been written by someone who has experienced the process of building a number of kit homes. Thoughtful process …
---